«TERRA Teknik» steel panel radiator
Description
Modern design of water passages with 33.3 mm c/c. The convector is soldered together with water passages, ensuring more efficient heat output. Upper and side covers installed by the manufacturer complement the aesthetically pleasing design. The L-shaped wall bracket provides for a flexible installation (other types of wall brackets are available upon request). Eco-friendly multistage coating process that extends the operational lifetime and complements the aesthetically pleasing design: degreasing, bonderizing, water-base primer, epoxy polyether powder paint. These techniques allow for the operational period of 20 years and more.
European quality, installers recommend.
Steel panel radiators «TERRA Teknik» represent best price to quality ratio. Steel panel radiators of this brand are not only manufactured in compliance with European standards, as evidenced by the ISO 9001-2015 certificate, but 30% of the produced radiators are exported to the EU countries and other countries of the far abroad.
You can choose the radiator output (room area) and estimate the price using our CALCULATOR
«TERRA Teknik» steel radiators combine high durability, heat output efficiency, and the best factory warranty applicable - 10 years after the installation.
Due to the increased, in comparison with competitors (KERMI, KORADO, PURMO, Lida, Prado, etc.) convection zone, the steel panel radiator TERRA received the best heat output in the steel radiator market.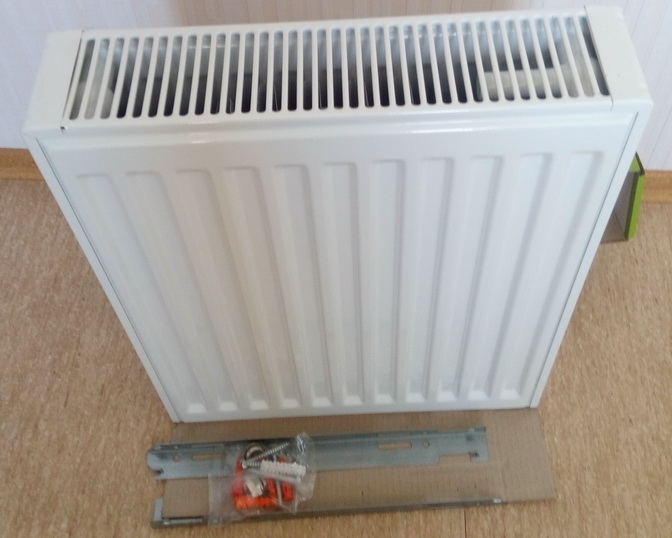 Advantages of «TERRA Teknik» radiator:
L-shaped wall bracket;
Convection channel width is 33,3 mm;
Epoxy-polyester powder paint;
Novel technology of strengthening inner duct;
Inside protective coating technology;
Eight stages of preparation before the coating application;
Eco-friendly coating;
Five stages of quality assurance;
Best market price.
RADIATOR SELECTION Specify the type of connection, dimensions of the radiator to know the heat output (heating area) and the current price for a radiator suitable for You.
The panel radiator selected by you gives approx
kW of heat,
this is enough for heating
20

m2
at a temperature
20

°C
YOU CHOOSED:

Warranty: 10 years.
Download the documentation